Laine IP Oy – IP also in Swedish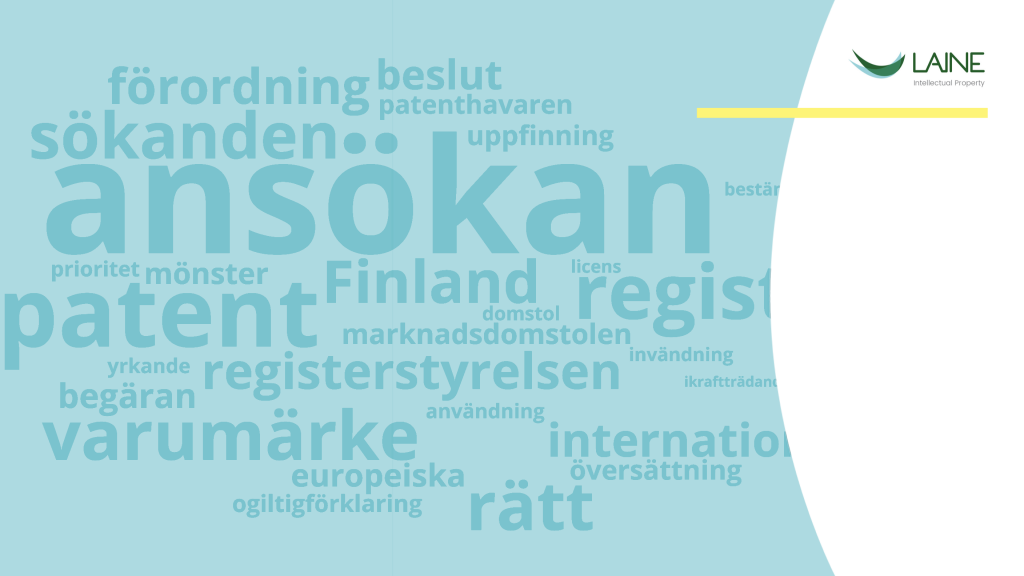 We are happy to announce the launching of our webpages in Swedish. Please check the pages for useful information not only on our company but also on IP rights, based a series of articles prepared by our experts.
Swedish is a national language in Finland, and our office files and prosecutes on a regular basis patent and trade mark applications in Finnish, English and Swedish before the Finnish Patent Office and the EU Trade Marks Office. We also represent our clients directly before the Swedish patent office.
As a Nordic patent agency we are further able to provide service to our European and oversears clients in all Nordic countries through our extensive network of associates.
Should you have any questions regarding our Nordic services, please contact us.