Woodio's unique bathrooms
–
News
–
4.3.2020
Climate change is one of the hottest topics of today. Many of our clients are well-informed of this topic and are constantly making new eco-friendly innovations. Woodio is one of these clients as they mission is to make bathroom furniture ecological and inspiring.
Woodio is definitely one of the number one names in Finnish design and innovation at the moment. Their wood-based bathroom furniture transforms the look of the traditional white porcelain bathrooms into interesting interior design spaces. Their selection includes especially washbasins that come in almost every color of the rainbow. What makes the washbasin special is the transparent structure that allows one to see the woodchips used as the raw material but still a being solid and waterproof product.
Woodio into collaboration with Metsä Spring
Metsä Group's innovation company Metsä Spring Ltd joined Woodio with an equity investment last August. This collaboration has enabled Woodio to open their own factory and Showroom in Helsinki. The Collaboration has also provided Woodio to change their raw material to the under-utilized side-streams of the wood industry.  The good availability of the raw materials and their own manufacturing will increase the capacity and secure the growth in the domestic as well as international markets of this start-up.
Conquering the world with patents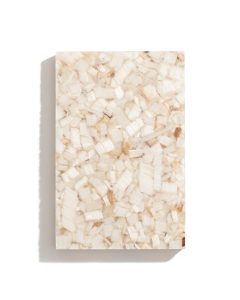 Woodio has patented their materials and production methods as well as protected their trademarks internationally. The importance of IPR is a particularly important asset for a growing company as it prevents competitors from making similar products. The CEO Petro Lahtinen has commented on the meaning of IPR to Woodio by saying, "In practice, it is very difficult financing if the underlying invention is not patented. The patent exclusivity gives it a head start over its competitors, opening up a number of commercialization options including licensing and, above all, makes the business much more attractive for investors."
With these tools, it is easier for this company to start conquering the world. Currently, Woodio's products are available in Finland, Sweden and Germany.
Last year the CEO Petro Lahtinen has been accompanied by CTO Johannes Stenius, and these men don't seem to run out of ideas. We will be hearing more about this start-up, so we are looking forward to what is to come.